JGI IMMOBILIEN KG

Mister Josef Greiner, an insurance salesman and banker, is excellently grounded in the markets and is perfectly skilled in the trade fields of real estate, financing of residential building and foreign currency loans.

25 years of professional experience and numerous advanced training seminars in Switzerland and in Austria turn him into a business associate and counterparty of very best choice for everyone, who wishes to buy or sell real estate.

Due to close cooperation with well-known bank houses and insurances he comes with first rate business connections and financing concepts exactly made to order. In these sensitive fields his exceptionally distinct intuition and his reliability establish the base of business confidence required for the customers.

He conducts consultancy interviews with great individual commitment so as to concentrate on the financial situation and the needs and wants of the customer.

The extraordinary customer satisfaction is the warranty for his success!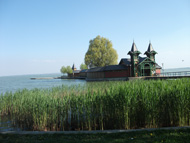 Office Hungary
8360 Keszthely/Plattensee