MY HOME IS MY CASTLE ...

Caves, tents / marquees, huts, houses, palaces, ruins, privately owned homes –the history of habitation in catchwords reads roughly like this from den beginnings 7000 years ago up to now.

Habitation in all its forms is an existential thing – it is a basic need of men.

At this point the private live being formative and identity founding for us is commencing. Each human being is residing somewhere and somehow. The issue in habitation is regarding all of us.

The housing of men is much more than just a shelter against atmospheric conditions. It is presenting one with a feeling of security, it is coming up to the liking of the residents, it is revealing dreams and desires, is serving purposes of representation and retroacts onto the attitude towards life.

The form of habitation has a direct influence on the way of life and therefore we see ourselves as competent attendants and fingerpost on the way to your entirely personal "castle" and to a life in full swing!
Up to date real estate
residence / buy

Penthouse - Graz / Andritz

residence / buy

Wohntraum auf 3 Ebenen

real estate for vacations

Traumhafte FerienImmobilie auf der Insel PAG / Kroatien

commercial property

Büro

houses / buy

St. Peter - Einfamilienhaus in Toplage

houses / buy

Traumlage in Lieboch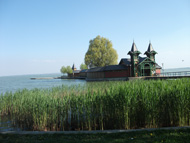 Office Hungary
8360 Keszthely/Plattensee